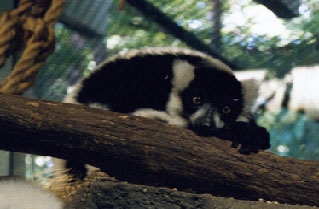 REPRODUCTION:
Typically this species gives birth to a single offspring, however twins have been observed. The females are only fertile for one day out of the year (Fleagle, 1988).



REFERENCES:
Burton, F. 1995. The Multimedia Guide to the Non-human Primates. Prentice-Hall Canada Inc.

Fleagle, J. G. 1988. Primate Adaptation and Evolution. Academic Press.